OUR TALENTED AND EXPERIENCED STAFF
LNT STAFF
CAMERON CROWE
Executive Director
Cameron initiated the establishment of Leave No Trace Australia in 2001 after studying the international LNT program at NOLS Pacific Northwest, Seattle, Washington State. Cameron has a background in tourism and community education and outdoor leadership in regional communities and isolated environments spanning more than 20 years.
DR ALEXANDER WATSON
National Program Manager
Doctor of Philosophy (PhD) in Environmental Management,
Edith Cowan University (2006).
Bachelor of Science (Ecology Double Major) Honours (First Class),
University of Wollongong (1999).
Alexander's passion is to use his research and communication skills to assist in the conservation of Australia's biodiversity, and the empowerment of Traditional Owners through land and sea management.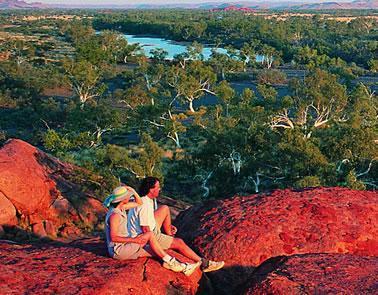 THE LEAVE NO TRACE AUSTRALIA BOARD
TIM MACARTNEY-SNAPE
AM  Chair and Leave No Trace Public Fund Trustee
Tim successfully climbed Mt Everest by a new route without oxygen from Tibet in 1984 and then again from Nepal in 1990 during his famous Sea to Summit expedition. He has first ascents of other great peaks including Annapurna 2 and Gasherbrum IV. Tim is a partner in the clothing and equipment manufacturer Sea To Summit Pty Ltd. Once or twice a year, in conjunction with World  Expeditions, Tim takes small groups of trekkers on expeditions to remote parts of the Himalaya and Africa, and likes to spend some months each year exploring remote areas in northern  Australia. Tim is also the Chair of the Nepal Eye Program Australia.
JOHN HOON
The son of a Chinese migrant, John Hoon grew up in Brunei where he attended high school established by a multi-national oil company, part of its social obligations in return for oil concessions. As part of his continuing education, John attended Liverpool University in the UK where he studied accountancy. In the mid 1980's John moved to Perth as an Auditor with Ernst and Young and later worked as Public Accountant. John sits on a number of boards in Perth but more recently has been interested to share his experiences through company sponsored
education and other social development initiatives by applying commercial models, as an alternative to government models, for the benefit of aboriginal social and economic development.  John is an Australian Citizen.
CAMERON CROWE
Executive Director
THE LEAVE NO TRACE PUBLIC FUND TRUSTEES
TIM MACARTNEY-SNAPE AM
DR JESSICA MEEUWIG
Jessica is a marine ecologist on the faculty of the University of Western Australia's Botany  School. Jessica manages the Center for Marine Futures project, which is the largest marine habitat mapping and biodiversity assessment program currently running in Western Australia. She has worked at the interface of ecology, conservation and community for over 15 years, including 4 years as  Deputy Director of Project Seahorse, an international NGO with 40 staff working in 8 countries on marine conservation issues.
ADAM LEVIN – PARTNER, JACKSON MACDONALD, LAWYERS
Adam practises in the area of business taxation and provides advice on business structuring, acquisitions and sales, superannuation, estate planning, wills, tax disputes, international tax, tax effective investments and general taxation advice.  He also provides intellectual property advice, including trademarks, copyright,
technology transfers and franchising.  Adam is involved in Bushcare, a conservation program that purchases property; attaches conservation covenants and re-sells the property.