Partnerships play a key role in Leave No Trace Australia's efforts to promote conservation. Alone, we cannot achieve our mission. Long-lasting conservation is achieved through collaboration with various partners, including governments, local communities, businesses, and individual donors. By leveraging the strengths of these collaborations and supporters, we are able to achieve our greatest successes.
Funding Partners

AUSTRALIAN ASSOCIATION FOR ENVIRONMENTAL EDUCATION (WA)
Australian Association for Environmental Education in Perth Western Australia.

SEA TO SUMMIT
Sea To Summit is a worldwide manufacturer of high quality outdoor, backpacking and travel products and accessorie


OUTDOOR COUNCIL OF AUSTRALIA

NOLS
National Outdoor Leadership school
NOLS, the only school that focuses on wilderness skills, leadership, and environmental ethics, is the leader in wilderness education

TASMANIA PARKS AND WILDLIFE
Media Partners
JEN ZIEL KLEWITZ
Jen Ziel Klewitz is a professional photographer, writer, and adventurer, worldwide whose passion is long-term documentary and journalism projects, and documentary portrait projects that incorporate still photography, writing, and audio for powerful storytelling."
Education Partners

DEPARTMENT OF EDUCATION WA
Department of Education and Training Internet, DET provides a quality lifelong learning environment to ensure an educated and skilled future for all Western Australians. Across the state, learning opportunities are never out of reach. DET aims for everyone to have the opportunity to reach their learning and skills potential and contribute to society.
Land Management Partners
Industry Partners
Outdoor Industry Partners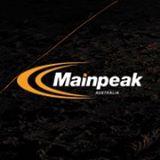 MAINPEAK
Mainpeak is a service oriented supplier of premium quality outdoor and adventure equipment.

ANACONDA
A wide range of camping, outdoor and adventure gear in Australia.
Tourism Industry Partners

WORLD EXPEDITIONS
Adventure holidays on the paths less travelled
Resource Industry Partners

BURU ENERGY LIMITED
Buru Energy is the exciting new Company that will be formed by the demerger of ARC Energy's Canning Basin.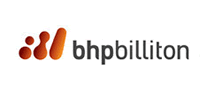 BHP BILLITON
BHP Billiton is a global mining, oil and gas company.

CITIC PACIFIC MINING
CITIC Pacific's Sino Iron project is a world class, large-scale magnetite iron ore project located at Cape Preston, WA.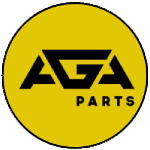 AGA Parts
For many years AGA Parts has developed close ties with the biggest construction company manufacturers, as well as spare parts dealers. We can supply spare parts, ship them for the lowest price on the market and provide you with an excellent customer service.
Ship worldwide