Amboorin Amboonoo
Angalla jard Booroo
People, together let`s look after our country good!!!
Acknowledge the Bardi Jawi People as Owners and Managers of Their Country
The country is a living landscape that encompasses water, land, sky, and seasonal changes. The Bardi Jawi people rely on marine, animal, and bird life for food. If permitted, only take enough for a meal. Learn about the Bardi Jawi's story for the country, and the story of our common heritage, people, and their relationships and connections. Visitors are welcome to learn about culture and country, and the life it supports.
Respect for Bardi Jawi People and their Country
The Bardi Jawi people have a long-standing responsibility to maintain and care for their country. Visitors are expected to show respect for the area and its cultural heritage by following these guidelines:
Always ask for permission before entering an area, and follow the directions provided by the Bardi Jawi people.
Be mindful of the traditions and beliefs associated with Bardi Jawi culture, and avoid any actions that may be disrespectful.
Stay away from restricted areas and follow all regulations.
Respect Bardi Jawi sites of cultural significance and do not interfere with any cultural or historical structures or artifacts.
Dress modestly when visiting communities.
---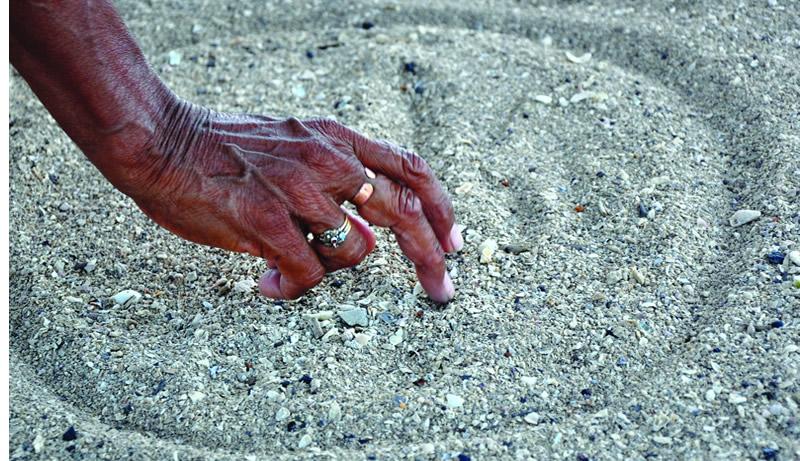 Care for Country
Responsibility – Indigenous people have an ongoing responsibility to care for their country.
Preserve the natural state of the country for future generations. Enjoy the country sustainably and follow the 7 principles of Leave No Trace.
---
Respect for Bardi Jawi People and their Country
Leave No Trace recognizes the Bardi Jawi people as the traditional owners and stewards of their country's lands and waters. We all need to show respect for and protect our shared cultural heritage.
Here's how to do so!

---
7 Leave No Trace Principles for Visiting Bardi Jawi Nation Territory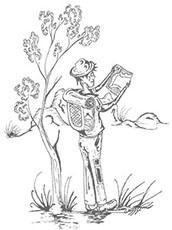 If you are coming our way let us know
Plan ahead and prepare:
Report into the office in each community when you arrive to get more information and passes.
Take extra water.
Take rubbish bags with you.
Prepare for isolation: some places have no mobile reception.
Plan ahead: there are shops and fuel at One Arm Point, Kooljaman, Djarindjin/Lombadina and Beagle Bay.
You can only stay at designated accommodation and campsites, and only visit permitted areas.
Check the weather: after heavy rain the Cape Leveque road can close. We can experience cyclones and hazardous weather.
When boating know the tides and area: the Dampier Peninsula has big tides and reefs that can be dangerous.
Have appropriate emergency equipment (Satellite phone, Emergency Position Indicating Radio Beacon or EPIRB, first aid kit, flares etc.)
Check that your vehicle is in good working condition and that you have basic recovery tools and a compressor.
Take a trowel or shovel for toileting where there is no facility.
Give a responsible friend your itinerary and let them know when you return from trips to isolated areas.
In an emergency don't leave your vehicle.

When travelling to other places camp in good places
Travel and camp on durable surfaces:
Durable surfaces include established tracks and campsites, rock, gravel and dry grasses.
Look after our water places; camp 100m from springs and billabongs.
Camp at managed camp sites.
Make your campsite look natural when leaving.
On soft sand reduce your tyre pressure; pump back up with a compressor.
In popular areas:
Concentrate use on existing tracks and campsites. Do not create new tracks, particularly on sand dunes.
Always drive and walk on the track.
Keep campsites small. Focus activity in areas where vegetation is absent.
In natural areas:
Spread out use to prevent the creation of campsites and tracks.
Avoid places where impacts are just beginning.
Stay only one night.
Do not drive on turtle and bird nesting beaches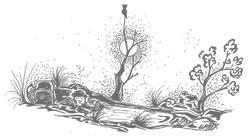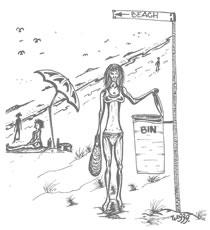 Don't rubbish this place
Dispose of waste properly:
Take all rubbish and leftover food away with you.
Be careful not to drop rubbish or cigarette butts.
To wash yourself or your dishes, use small amounts of biodegradable soap and scatter drained dishwater 100m from campsites and water.
If available, use toilet facilities. Otherwise, carry a trowel and deposit solid human waste in holes dug 20-25cm deep in topsoil, and at least 100m from water, camp sites and tracks. Cover and disguise the hole.
Take all hygiene products away in a suitable container.
When you leave inspect your campsite and rest areas for rubbish and spilled food..

Things that are in their place leave them in their place
Leave what you find:
Respect sites of cultural significance.
Leave rocks, plants and other natural objects as you find them.
Observe but do not touch art, cultural, and historic structures and artefacts.
Don't transport firewood from other areas; it may carry disease and weed seeds and cane toads
Check clothing and all gear and burn or dispose of all 'hitchhiker' seeds (e.g. Noogoora Burr) which you may accidentally take to different areas.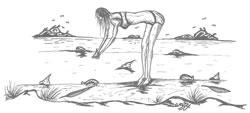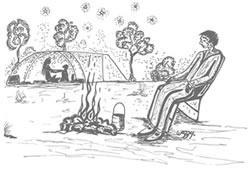 Just look – respect all sealife, animals and birds
Respect wildlife:
If you light a fire, make sure it's low impact. Campfires can cause lasting impact to the bush. Instead, use a lightweight stove for cooking and enjoy a candle or gas lantern for light.
Where fires are permitted, use established fire rings, fire pans, or mound fires.
Keep fires small. Wood is habitat for fauna and birds. Use only small sticks that can be broken by hand.
Supervise all fire activity – escaped wildfires damage bush and people.
Burn all wood and coals to ash. Put the fire out completely. Clean out campfire rings after use.
Don't light fires on our islands.

Respect the people when you arrive at their place
Be considerate of your hosts and other visitors:
Observe wildlife from a distance. Do not follow or approach wildlife.
Especially avoid wildlife during sensitive times: when they are mating, nesting and raising young.
Know about crocodile areas and behaviour.
Know how to identify cane toads and avoid transporting them. Be thorough!
Never feed animals or birds; it can damage their health, change their behaviour and make them easier to catch by predators.
Control pets at all times or leave them at home.
Do not drive on turtle and bird nesting beaches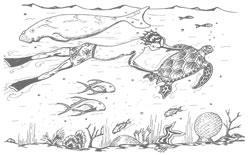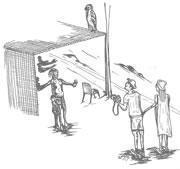 Respect the people when you arrive at their place
Be considerate of your hosts and other visitors:
Respect all Bardi Jawi people and their country.
Respect the wishes and regulations of all hosts – Bardi Jawi people and communities, tourist operators and locals.
Never visit a place without proper permission.
Dress modestly when around our communities.
Keep country healthy for all of the people who follow you.
Be courteous. Give way to others on tracks and roads.
Let everyone enjoy nature's sounds. Be quiet.
Care for country
Kooljaman 08 9191 4970
Ardyaloon Community 08 9192 4930
Djarindjin Community 08 9192 4043
Lombadina Community 08 9192 4936