In a country ravaged by megafires, Labor's new Prime Minister Anthony Albanese gives hope to eco-conscious Australians.
The Liberal Party (conservative right) has been in charge for nine years. In Australia, the Labor Party (center left) finally regained power this Saturday, May 21, after the heavy defeat of its main opponent in the legislative elections. Progressive candidate Anthony Albanese inherits the post of Prime Minister, replacing climate skeptic Scott Morrison, whose inaction on climate change was widely criticized by Australians.
In the land of coal mines, megafires, and with major floods marking the start of 2022, what climate policy will the Labor government pursue?
Australia is one of the biggest emitters of CO2 per capita in the world. And for many years, the policy pursued by Scott Morrison's government gave no sign of reducing emissions enough to meet the Paris Agreements. In its programme, the Liberal Party aimed for a reduction of only 26 to 28% of the country's CO2 emissions by 2030 compared to 2005 levels. The Labor Party proposes a more ambitious programme: a reduction around 45% by 2030.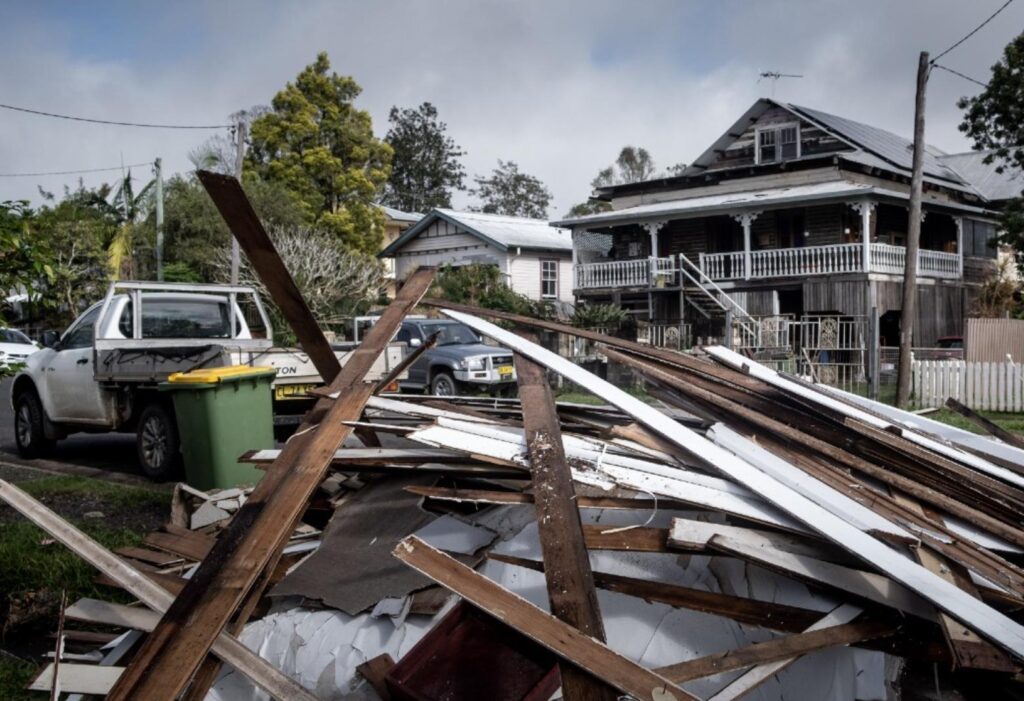 "He has a more progressive policy than the Liberal Party, but his program is made to limit global warming to 2°C, when international ambitions are to limit it to 1.5°C", specifies all the same to Reporterre Cassandra Star, environmental policy expert and director of the Climate and Sustainability Policy Research Group at Flinders University, Adelaide, South Australia. In a country still largely dependent on fossil fuels, the new Prime Minister knows that his energy policy will be scrutinized. He displayed his ambitions on May 24, in Tokyo. When meeting US President Joe Biden at a summit, he affirmed "the need to make global action on climate change a new pillar" of the Australia-US alliance.
Making Australia a "renewable energy superpower"
Australia is still the world's largest coal exporter. Exports which bring in around 50 billion dollars per year (31 billion euros), and which represent 50,000 direct jobs and 120,000 indirect jobs in Australia, according to the Minerals Council of Australia, which represents the major Australian mining groups.
During his speech announcing his victory on May 21, Anthony Albanese said he wanted to "make Australia a renewable energy superpower". Even today, Australian energy is 93% based on fossil energy (37% oil, 28% coal and 27% gas), and only 7% on renewable energy. "Part of the Labor climate program is to support and build national renewable energy capacity. And it's a good plan to start working towards a post-carbon economy," comments Cassandra Star. Which, however, specifies that the government has not yet taken a clear position on the prohibition of new mining projects or on the dismantling of sites.
Success of the "smaller" greener candidates
One thing is certain, after the elections, climate and environmental issues will be more present than ever in the government and in Parliament. The candidates of the Green Party and the "teal independents" – "independents", mostly women environmental defenders – won seats and largely ensured their presence in the House of Representatives and the Senate. This Tuesday, May 24, while the vote count is not yet completely finished in certain constituencies, the Labor Party is still not guaranteed to obtain an absolute majority. In the case of a relative majority, the party should ally with several seats to govern, in particular Greens or independents.
Whatever happens, "there are alliances to be planned with them", assures Cassandra Star. "And a more ambitious climate policy will be one of the prices to be paid. The Labor Party may be forced to revise its climate policy upwards. Greens and independents would particularly like a reduction of between 60% and 75% of CO2 emissions.